Support Lawfare and We'll Send You the Lawfare Challenge Coin
Wednesday, August 22, 2018, 3:29 PM
We have heard your cries. And as of today, the official Lawfare Challenge Coin is available to those who donate to Lawfare. 
Those who are already monthly donors or who become monthly donors (be sure to click on the "monthly" box) will receive a coin automatically. 
For all others, we will send you a coin as a thank you for a minimum $30 donation made through this snazzy storefront.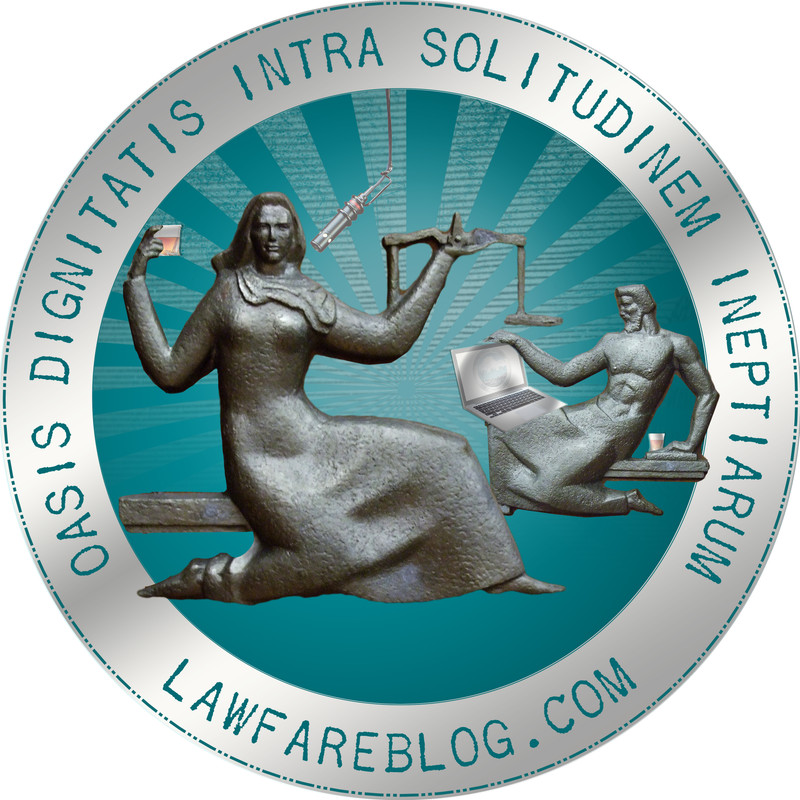 A few words about the coin, which was designed by Quenby Moone. The front requires little explanation, the back a little more so. The slogan, "Oasis Dignitatis Intra Solitudinem Ineptiarum," is a Latin translation of a comment David Kris once made about Lawfare: that it is "an oasis of rigor in a desert of nonsense." The translation, by the classicist Sarah Bond, is loose. Bond renders it as "an oasis of dignity within a desert of absurdities." The images on the back are both taken from reliefs in bronze in the E. Barrett Prettyman Courthouse in Washington, which houses the U.S. District Court for the District of Columbia, the D.C. Circuit Court of Appeals, and importantly, the Foreign Intelligence Surveillance Court. The female image is Justice. The male image is Authority. Both seemed appropriate for Lawfare. We have Authority writing a post, and Justice recording a podcast. Both, of course, are drinking Scotch. 
The coin is still being minted and will not be physically shipped for a few weeks, so please be patient.
Enjoy.